🍗 I'll be honest… I am not a big fan of ham, but I am all abut some Thanksgiving turkey. 🍗
It is may favorite part of the meal and I absolutely LOVE having leftover turkey! I never have a problem eating it until it runs out. There is never such a thing as too much for me…it is always gone too soon. However, I know a lot of people like it the once and then look for ways to use it up. Here are a few recipes to turn your leftovers into something new! 🦃
Mom, feel free to just ignore this post—you can still send the leftovers home with me! 😂
---
Before I started eating healthy, I used to get this panini sandwich from Panera all the time. I don't think they make it any longer, but I remember checking the nutrition on it once after I started to be aware of my health when making food choices, and it was over 700 calories! OK every once and a while for a treat, but not when i think about how i used to eat that, PLUS an entire bag of the mini cookies!!
---
This is a brilliant fall twist on a classic favorite. And, I mean, who doesn't love bacon?! I also LOVE roasted butternut squash in salads, so this recipe looks amazing! If you have never tired it, I highly recommend. You could sub leftover sweet potatoes if you bought too many and didn't use them all.
---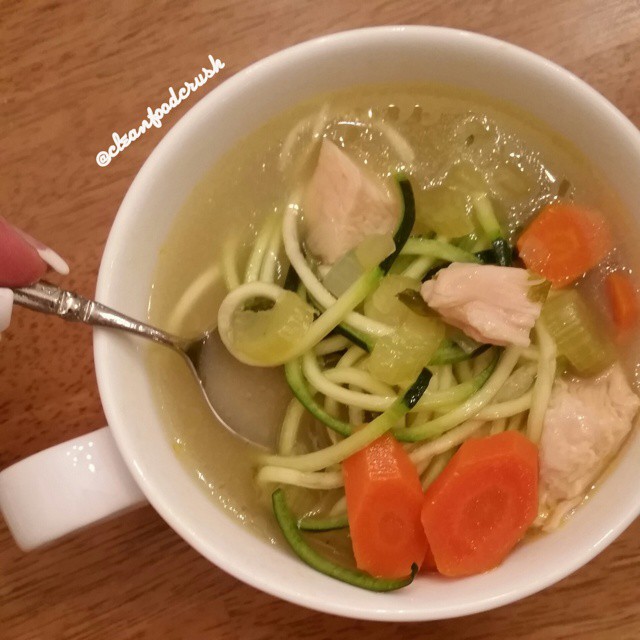 I've been wanting to try a zucchini noodle soup for a while. I thought the idea of swapping zoodles for noodles was brilliant! I've seen many variations, but you can't go wrong with a classic!
---
This chili looks so easy. I never thought to use up shredded turkey in chili instead of ground!
---
This is a super fast and easy meal that is great for breakfast or lunch. Just swap the deli turkey for leftovers! Add any additional toppings you'd like. Leftover cranberry sauce would be delish!
---
Reader Questions:
1/ Do you like leftover turkey?
2/ Do you prefer an oven-roasted or fried turkey?