Of course, most of us would do best to eat whole food sources of protein instead of powders, but there are certainly good reasons to use supplements. That being said, I thought I'd share my favorite protein powders and how I use them. Please note, some links are affiliate links. Those that are affiliate links are only attached to products I use, enjoy, and would recommend even without the privilege of teaming up with awesome companies.
(Lat Updated: 06/25/20)
---
Equip Build Beef Isolate Protein (previously pureWOD): I have used this product since the company launched and am in love! It is Paleo friendly, non-GMO, and only 3 ingredients for the chocolate and 4 for the vanilla. As of right now, it comes in chocolate and vanilla, but chocolate is a clear winner and I don't use the vanilla. I love that it is sweetened with stevia and has NOTHING artificial. I am blown away by this product (chocolate). It's my favorite chocolate protein. The taste is phenomenal. It has no xanthan or guar gum (hello tummy troubles!), but still manages to have a fluff/volume factor on par with any brands that do have those additives. This product was recommended by Emily Miner (see here and here), and I am super glad I listened. That girl has never steered me wrong though!
Currently cheapest on Amazon.
I used the protein to make one of my go-to post workout shakes (chocolate PB flavored). Basic recipe: 1 serving (30g) of the Build Beef Isolate, 2 TBSP (12g) PB2, 6oz almond breeze, 2 oz frozen sweet potato, a handful of ice, and a 1/2 tsp of matcha powder.
For more recipes using it see here.
---
Collagen Peptides: Both brands are beneficial for GI health, skin/hair/nails, bones/joints, and a good source of extra protein. I like use Vital Proteins (unflavored) for recipes like my protein gelatin! You can add them to anything, because they have no flavor and they dissolve completely. I use Perfect Keto in my coffee (love the salted caramel, but the vanilla and chocolate are also amazing). I am on thyroid medication, and cannot take my medicine with calcium containing foods/beverages. Since I take it first thing in the morning, and need my coffee ASAP upon waking, these have been a life saver in place of milk in my coffee. They also add a bit of sweetness from the stevia. They also dissolve well (much better than the vanilla Vital Proteins collagen; I found it to be gritty and it is not sweetened). I see that Perfect Keto has unflavored now too; I haven't tried them.
---
PB 2 (Bell Plantation): Vegan/vegetarian friendly. Comes in regular and chocolate. While it is not strictly a protein powder, it is very high in protein at 5g per 12g serving. You can use it it baking to replace flour, in shakes/smoothies, to make low calorie/high protein peanut butter, sweet and savory sauces, etc. Recipe ideas: here.
---
Ambrosia plant protein: My newest and favorite vegan/vegetarian friendly find! I am head over heels for the Peanut Butter & Jelly (it is my fav protein right now and has real strawberries in it!!), Pranut Butter Banana Banana, and Banana Maple French Toast flavor. There is NOT a weird banana taste in either. It's mostly sweet PB and maple in the FT. The Chai Spice is also pretty good (that one is seasonal). I ordered a sample pack of other flavors, but have only tried the Sprinkle Cupcake and actually did not care for it. Vanilla is ok. Chocolate ones (PB, mint, plain cocoa) are not sweet enough for me. Blueberry Scone is meh but not reordering. Will update when I try more flavors. I am thinking I will try the Blueberry Scone once I finish the full size of the Chai Spice and BMFT since it didn't come in the sample pack. Check out @HavingAndEatingCake on Instagram for discount codes which you can use on their direct site.

Bottom line for me: Order one that is sweetened, and I highly recommend the PB&J, PB Banana, Banana Maple French Toast.

---
Clutch Baking Mix (Clutch Bodyshop): Currently out of stock on their site, but supposed to be back soon. Vegan/vegetarian friendly. Designed specifically for making waffles and pancakes, but also great for making other baked goods as well as smoothies and shakes. It is stevia sweetened and non-GMO. Comes in vanilla and the taste is insanely good. Sometimes I just sprinkle it on top of stuff (yogurt, fruit, etc.) or roll no bake/healthy bites in it because I enjoy the taste that much. Recipe ideas: here.
---
Dales Raw Protein: This is a raw vegan hypoallergenic blend, but don't let that scare you! It is a very "clean" protein without any weird ingredients and is stevia sweetened. All of the flavors are good, but my favorite is the vanilla.  I tried the sample pack on my first order and have been ordering the Vanilla since the Clutch Baking Mix (also a vegan blend) has been out of stock. This company apparently went out of business. So sad!
---
Bowmar Nutrition Whey: OMG! You guys the flavors are crazy on these! I was gifted samples by a client and all 3 I tried were the bomb! She sent me Dulce De Leche, Birthday Cake, and Frosted Cookie and they were all wonderful. They also have flavors like Hot Chocolate, Key Lime, Banana Split, Blueberry Cheesecake, Lemon Bar, Pumpkin Spice, Caramel Apple, Hazelnut Coffee, and French Toast! I'm hoping the samples will be back in stock soon because I want to try them all! I don't use whey a lot, but the flavor on these is worth it. I may try their plant based proteins too since they just launched some of those!
---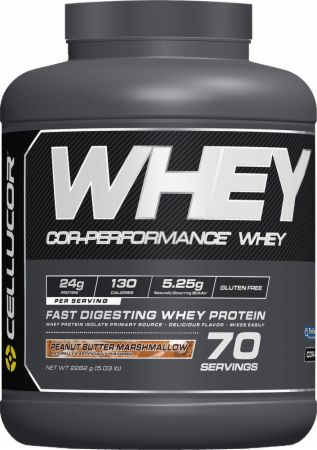 Cor-Performance Whey (Cellucor): Fun flavors like: mint chocolate chip, red velvet, s'mores, peanut butter marshmallow, cinnamon swirl. Their molten chocolate and whipped vanilla are excellent as far as "basic" flavors. This protein does have low calorie/artificial sweeteners, which I know some people try to avoid. Also, they add xanthan gum, which is a thickener, and makes them fluff up fantastically. Great for smoothies, shakes, and puddings. Can be used to make #ProCheesecake, #AFLCoconutProteinCake, and the #BeltsanderBrownie (search on Instagram if you don't know about these yet!!) no bake bars and bites, as well as baked protein goods. Recipe ideas: here.
---
Vanilla Pea Protein (Vegan Smart): Vegan/vegitarian friendly. This one tastes like vanilla cake batter. It does have a combo of sweeteners, and also added thickeners. I use it for no bake and baked goods. Really good taste. I haven't tried the chocolate. Recipe ideas: here.
Also found under the new label Vegan Smart, but it is the SAME product!!
---
Quest Nutrition: These are a casein and whey protein isolate combo, so they work great for baking and not just shakes! There are amazing if you tolerate dairy. They do have some added gums/thickeners/etc. in case you are sensitive or avoiding. The flavors are amazing! Cheapest to buy on Amazon.